You want to make sure everything makes it to your new place without a scratch, so protecting your valuables thoroughly is a top priority.
Most of your belongings can be safely packed in boxes without any special precautions. However, in order to ensure that fragile items make it through the transfer unscathed, extra care must be used when packing them. It should come as no surprise that furniture is included in this category.
The safest technique to transport furniture is to wrap or pad each individual item to prevent any scratches or scrapes.
Covering your furniture in protective coverings is all that's required, but there are still steps you should do in advance to ensure the maximum safety for your belongings. 
You might be interested in our packing and wrapping services. We offer both home moves and office relocations in Cape Town and surrounding areas.
The Best Ways to Protect Furniture When Relocating:
Get all the packing supplies you'll need
Moving blankets are thick and soft, protecting your furniture from scuffs, scratches, scrapes, dents, and even breakages in the event of an impact. The padding will protect the object in the event that it is dropped or banged against something on the way in or out of the house, or if it tips over or comes into touch with another item in the moving truck. The dirt and dust will be kept off the furniture by the protective pads.
Stretch wrap, a type of plastic wrap, can be used to keep furniture blankets in place during a relocation, preventing them from coming loose and exposing your furniture to dust, filth, and dampness.
Bubble wrap is the most effective way to safeguard fragile or extending pieces of furniture.
A sheets of cardboard is an excellent material for shielding glass furniture components (tabletops, doors, etc.) and sharp furniture edges and corners. Tape will be necessary to secure the protective coverings.
You don't need to buy special furniture wrapping materials for your upcoming relocation if you have plenty of old blankets, sheets, and large towels lying around the house.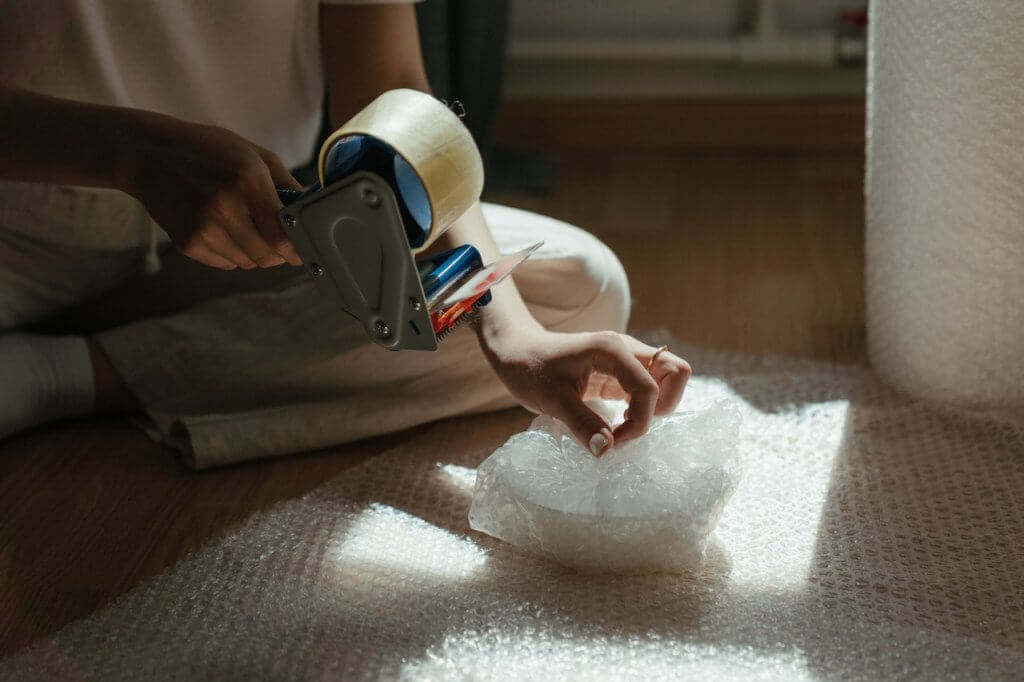 Getting the furniture ready to be packed
Cleaning and protecting your furniture from scratches is a must before packing. Furniture can get microscopic scratches from the constant rubbing against dust, dirt, and debris. Before you cover the furniture in bubble wrap, give it a quick wipe down with a microfibre cloth to remove dust and other debris.
When moving cabinets and drawers, be sure to take off the handles, knobs, and wheels. You can create more room by emptying the drawers and packing light items inside of them.
Take the furniture apart
One of the greatest methods to prevent heavy furniture from being damaged during a move is to disassemble it into smaller, lighter pieces.
This makes moving furniture considerably simpler and lessens the risk of damage to mechanisms in transit. Here are some things to consider if you want to take apart your furniture.
Instructions for proper disassembly can be found in the product's user guide.
The screws and other hardware for your furniture can be stored in individual, sealable plastic bags.
Take a picture of the piece of furniture to use as a guide while putting it back together.
Time can be saved by disassembling furniture the day before moving day.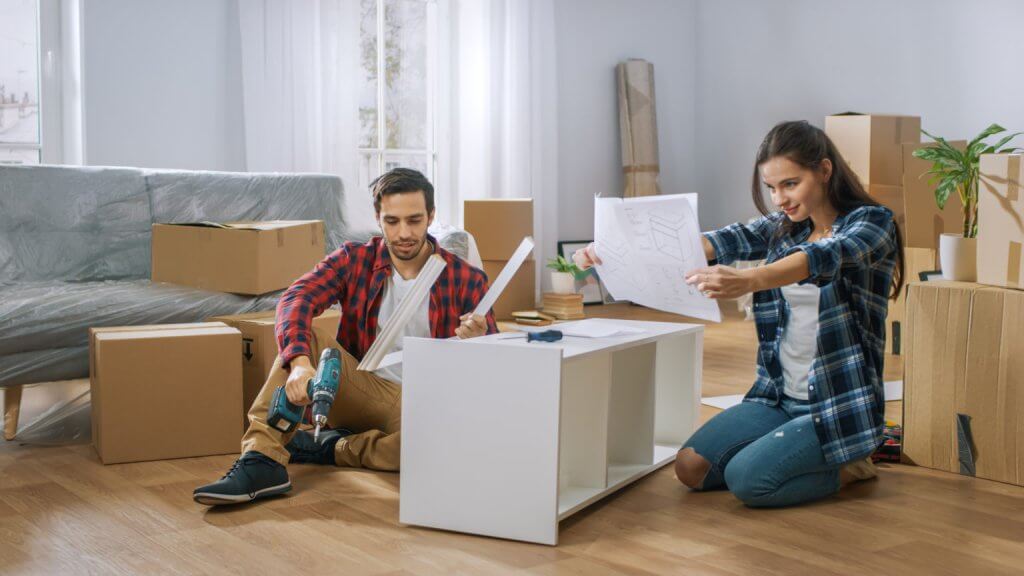 Correctly wrapping furniture
Pieces made of glass such as glass doors, shelves, panels, etc., should be removed from all furniture. After taking them out, wrap them in a moving blanket, then packing paper, then bubble wrap (the "triple protection"). If you can't remove your furniture's glass, tape cardboard cutouts over them.
Delicate decorations need special care. Because thick cardboard will absorb shocks and direct hits along the road, the same protective strategy you employed for glass elements may be utilised for fragile portions of your furniture, especially antique furniture.
Wrap any movable pieces in furniture plastic wrap to prevent them from moving. You can fill a drawer that you plan to keep in its original location with lightweight goods, and then use stretch wrap to keep the drawer closed during transit between the two residences. You should never put packing tape directly on your furniture's surface, but furniture wrap is pretty safe in this way, so use it well.
Frequently Asked Questions
Depending on the couch's fabric, you may wish to use moving blankets and/or stretch wrap to safeguard it during transport. Start by removing all loose bedding and placing it in a separate bag or box. If need be, remove loose items such as the legs.
Blankets made specifically for the purpose of protecting furniture and other large things during transit and storage are called furniture blankets, moving blankets, or packing blankets. Wrapping and protecting furniture with a furniture blanket is a common practise for professional movers, storage facilities and do-it-yourselfers alike.
Stretch wrap, also known as furniture plastic wrap or plastic wrap for furniture, is used extensively in storage facilities to secure loads on pallets. It is also a simple and efficient method for safeguarding expensive pieces of furniture during transport or long-term storage.